Sweet Potato Noodles @ Tai Chow Behind FGA Church, Old Klang Road, KL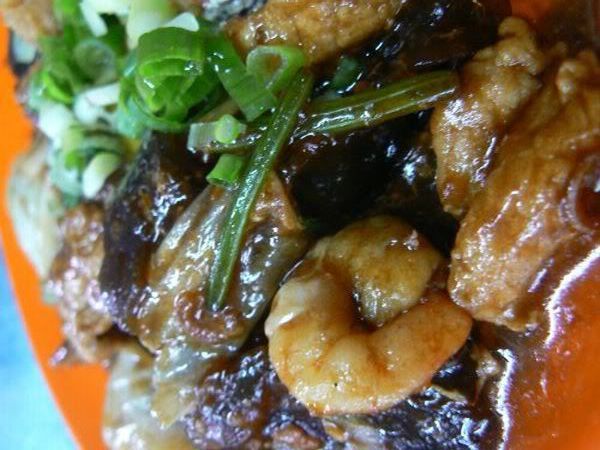 Eons ago, my friend S introduced me to this tai chow place just off Old Klang Road. Popularly known as the shack behind the FGA church, there's no signboard at the premises. All you'll notice are lots of people under a zinc roof wooden shack next to a yard selling scrap metal.
What's special here is the sweet potato noodles. Not everyone's cup of tea, only a few places serve this. Strangely enough they all seem to be located around Old Klang Road except for one eatery which has since moved elsewhere. There are different ways to cook the sweet potato noodles, one which is to stir fry it dry with lots of fried dried prawns. At this place, it's fried slightly wet with sauce, prawns and vegetables with an egg thrown in at the last moment to make it silky. Technically sweet potato noodles are tasteless hence it needs to be braised for a while to absorb the flavours of the sauce. It also has a chewy texture that one needs to get used to.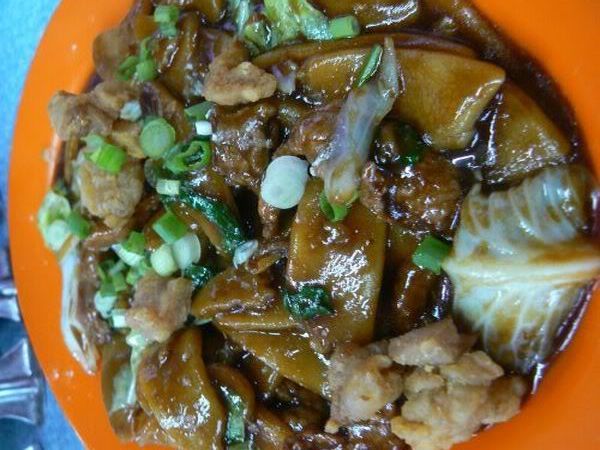 Another popular dish is the fried pei kueh Hokkien style. Also known as nien gao or pak koh, they're made from rice flour and is slightly chewy. Fried this way, it makes a change from the usual thick yellow noodles you get in Hokkien Mee.
Essential must have - greens in our diet. This time round it's fried choy tam with garlic.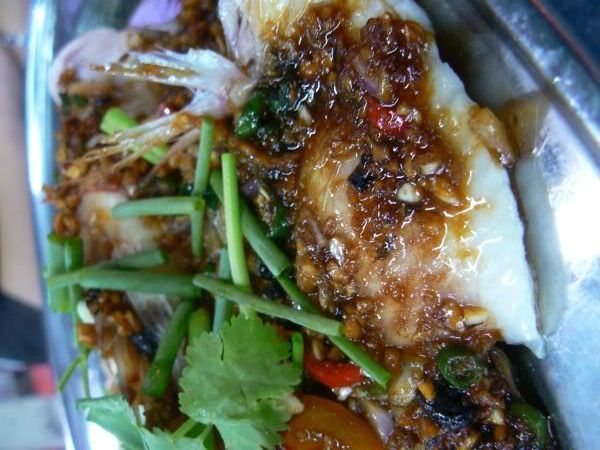 Not a fantastic picture as I focused on one part of the fish and not the whole dish. This was steamed talapia with bean sauce. Very nice and my favourite out of everything we ordered. The sauce is slightly different here and filled with chopped chilies and fried garlic bits. Complements the fish well. There's no mud taste to the fish also which is the common problem for talapia that is bred in freshwater ponds.
If you're in this area, give it a try. Strange but I don't seem to find any reviews for this place, maybe I'm not typing the right words in Google.
Tai Chow
Behind FGA Church
Off Jalan Kuchai Lama/Old Klang Road
Kuala Lumpur
(Non halal. Available for dinnertime only and closes alternate Sundays)
*Disclaimer: The opinions expressed here is entirely based on my personal tastebuds and may vary for others. The reviewer also declares that she has not received any monetary or non-monetary compensation from the restaurant for writing this review.
Tagged with: Malaysian Food + Sweet Potato Noodles + Fried Pei Kueh