Chinese New Year Celebrations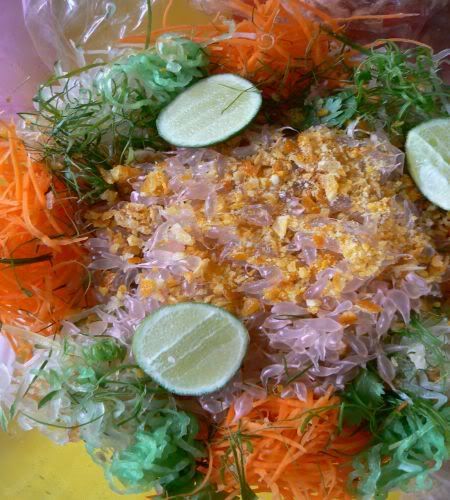 Every year, we usually gather at one relative's house to celebrate Chinese New Year. With lots of people around, it's a noisy affair and totally different from how I remember Chinese New Year to be when I was young. Previously we used to visit each of my aunties and uncles from house to house, a tedious affair for us since my dad was one of the youngest out of a family of thirteen children. It was customary that the younger members visit the older ones hence those visits used to be from one end of the town to the other.
Since it was such a tedious affair, the family came up with this gathering instead. Initially only my uncles or my father will host this affair and it became quite taxing for everyone hence now my aunt has volunteered to host this yearly event at her house.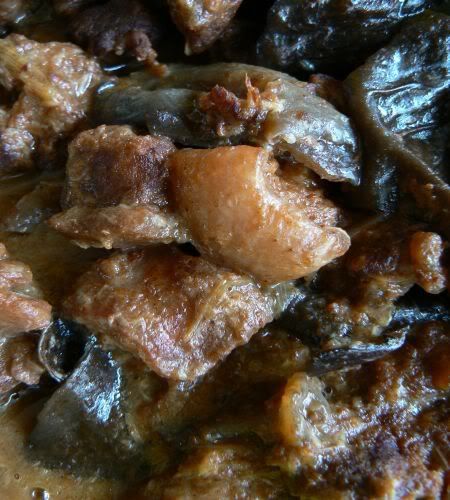 There's always lots of yummy food and these are only a small fraction of what we ate. This year we had home made Yee Sang which was yummy since it had lots of pomelo which is always my favourite. Then there's vegetarian Loh Hon Chai, an essential for the new year as some people are vegetarian on the first day of the lunar new year. For my family, a must is the Hakka Char Yoke since my father's family is Hakka.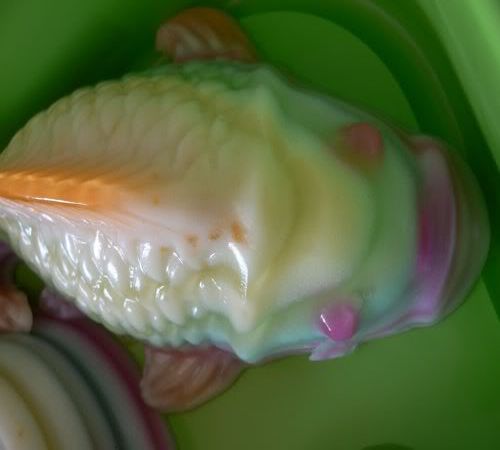 For desserts, my aunt is an expert jelly maker. She makes all these interesting shapes and sizes in various colours like this colourful fish.
There's also auspicious signs on the jellies. This one I believe shows the prosperity sign (fook). Not too sure since my chinese is horrendous.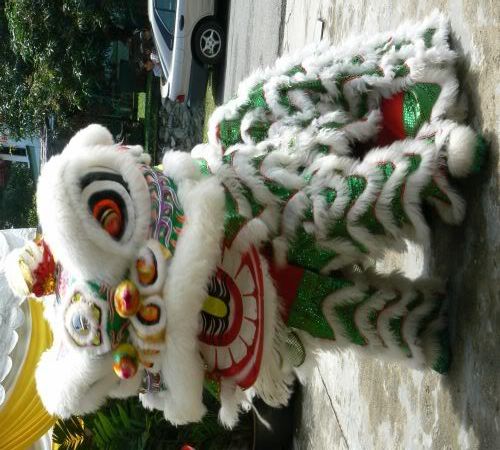 Another must have is the lion dance. Same troupe from last year (if some of you remember) but this year, we even had a visit from the Prosperity God (Choy San) who was distributing mandarin oranges to all. It was fun and luckily this year was slightly cooler with the earlier downpour in the morning.
Gong Xi Fa Cai to all of you and do share all your stories on how you celebrated the New Year. Am sure it was a fun time with lots of eating, gambling and drinking.
Tagged with: Chinese New Year